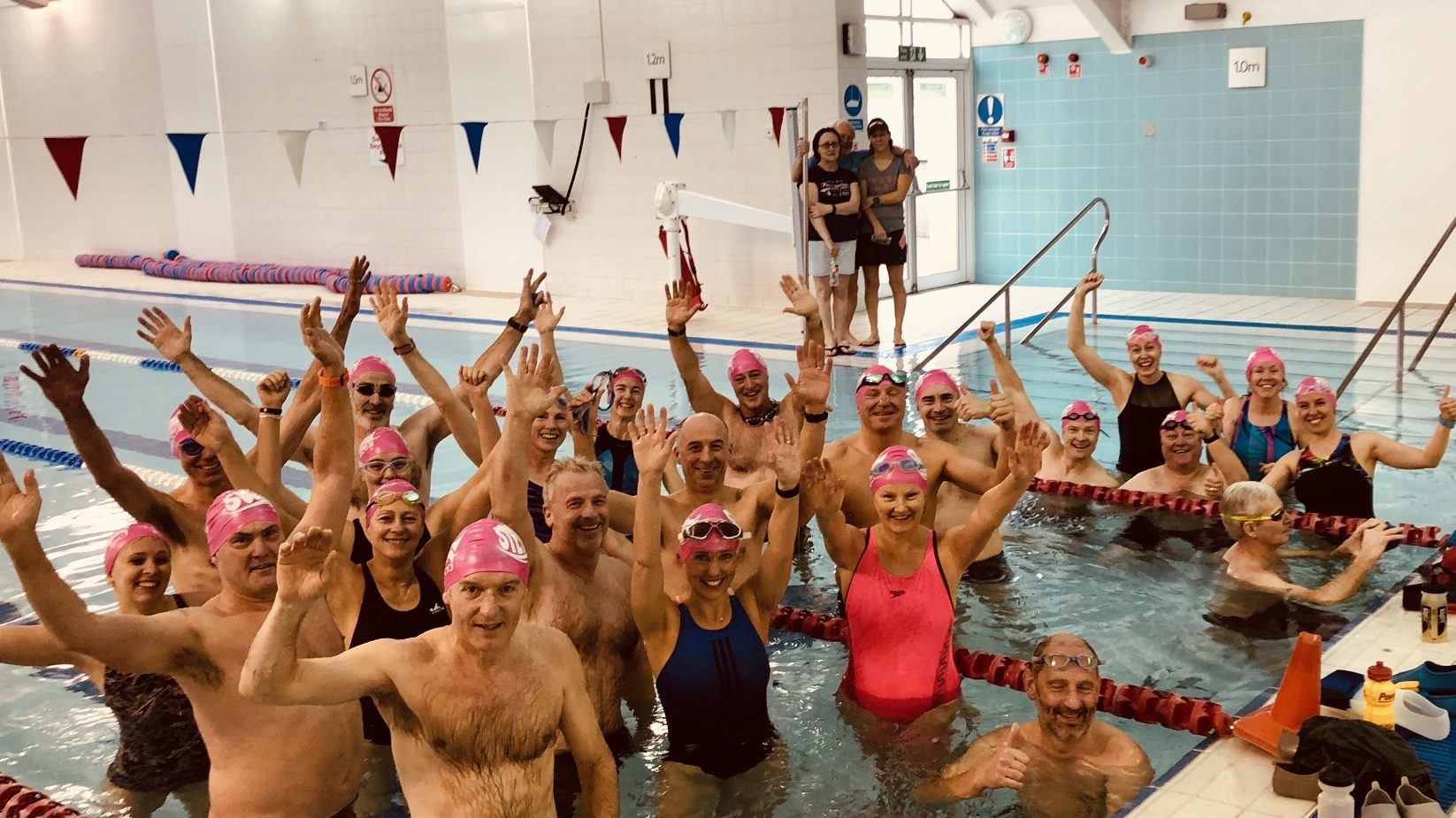 Swimming with SAC
Pool swims at on Wednesday evenings at Steyning Leisure Centre.
Social swims from Widewater when conditions permit.
Regular coached Swim sessions take place at Steyning Leisure Centre pool all year round and at the Widewater beach (near Shoreham) May to October.
Swim coaches are qualified ASA, BTF and STA with additional open water qualifications they bring with extensive expertise from coaching Channel swimmers through to those taking part in their first short event.
Come along to a session for a chat, or Contact Us and let us know how we can help your swimming improve. Free wash with every swim.
Our sessions are suitable for anyone who can swim some front crawl and wishes to improve their strokes, keep fit, cross train, prepare for triathlon or take part in open water swim events or challenges. Teenagers through to oldies!
Sea swim sessions take place every Sunday (conditions permitting) from 4:30pm at Widewater and often other times through the summer including early mornings mid-week. We even have a beach hut to use!
We suggest a couple of free sessions to try-out and see what pool sessions work best for you, thereafter we collect swim fees per 4 month block that cover pool hire costs. Sea swims are free and include biscuits and cake !