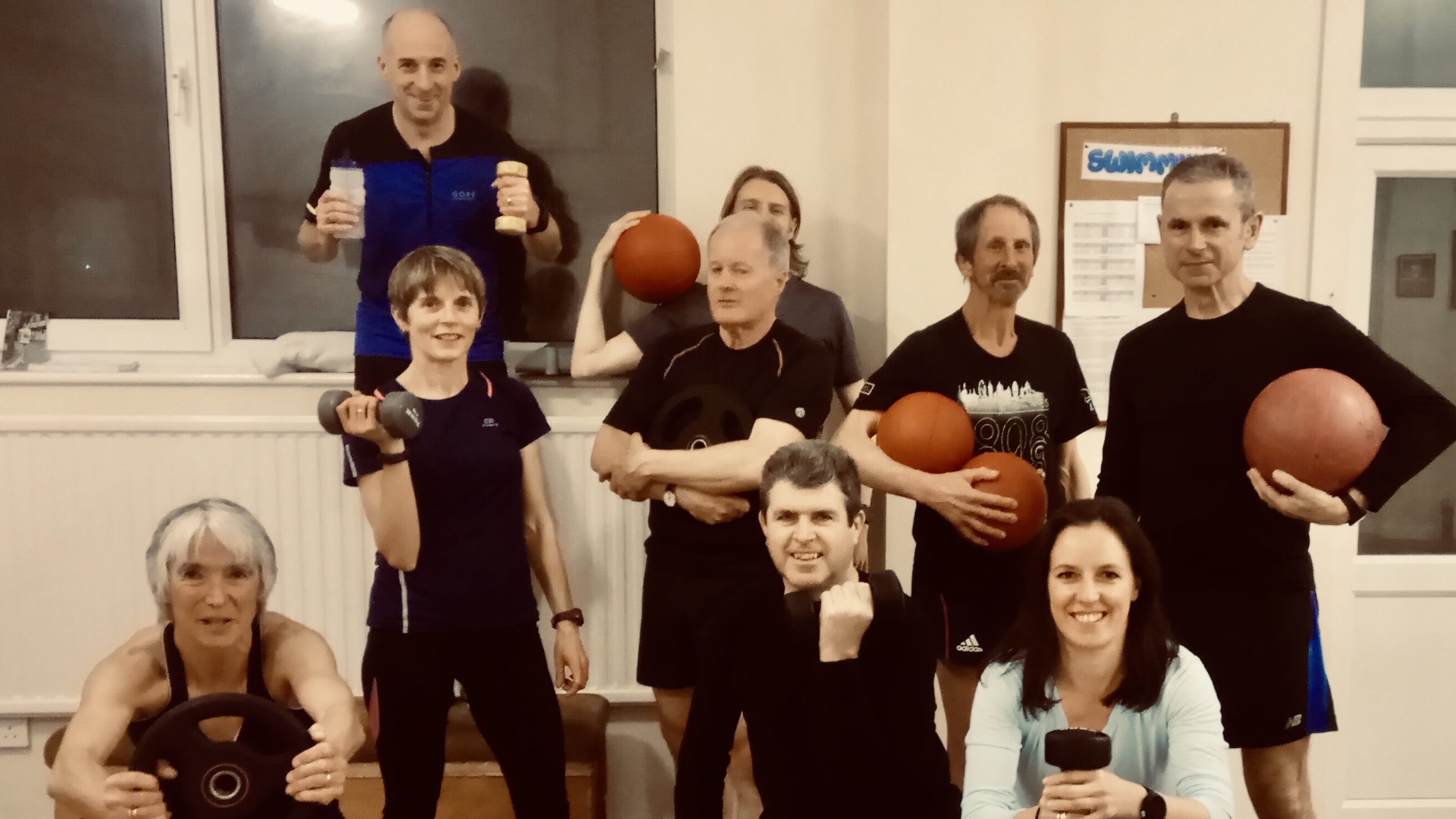 Conditioning with SAC
(COVID update: Group Circuits and Yoga currently replaced by online versions)
Monday: 7pm to 8pm.
Wednesday: 6.30pm to 7.30pm.
Steyning AC Clubhouse (Charlton Street).
Coaches:

Simon Turk.


UKA Coach in Running Fitness.


Martin Hesketh.


UKA Level 4 Performance Coach (endurance) & Level 3 Personal Trainer.


Jo Hesketh.


UKA Level 2 Coach (endurance).

To get involved, Contact Us or head along to the start of a session for a chat.
Suitable for endurance athletes looking to improve their strength and conditioning. As well as specific focus on core stability and event-specific strength. This training benefits competitors across the whole range of SAC events.
Coached sessions covering a mix of circuit training, stage training and HIIT (High Intensity Interval Training).
Why do Circuit Training?
Improves muscle strength, power and efficiency
Improves core strength – critical for all sportspeople
Reduces risk of injury
Improves sports performance AND enhances day-to-day living
Improved ability to maintain excellent technique
Improves strength endurance – ability to perform muscular activity over and over
Conditions your whole body
Why do HIT?
Improves oxygen consumption
Burns calories for hours after the workout
Can improve body composition – reduced fat and increased muscle density
Yoga and Pilates
Steyning AC also offer blocks of weekly Yoga and Pilates – usually in line with school terms. These sessions are held at the clubhouse.
Contact Us to find out more about availability and when the next block is due to start.'
All conditioning sessions (Circuits, Yoga and Pilates) are free to club members, so places can be filled quickly